Rosenvale Reserve Cabernet Sauvignon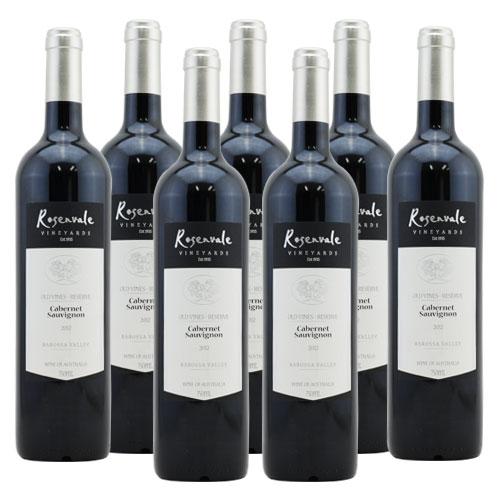 The Barossa Valley is world renowned for being a source of some of the best wine supplies. Thanks to the unique climate and terrain, the Barossa Valley produces distinctive quality and varieties of grapes and wines. Our wines are premium examples of this.
Our Reserve Cabernet Sauvignon has layers of blackcurrant, cassis and prune fruit with a combination of leafy, tobacco and coffee flavors. A tight tannin and bold acid structure is evident.
Pairing suggestion
Being a medium-bodied wine, Rosenvale Reserve Cabernet Sauvignon suits well with the following dishes:
Grills sausages with dips
Beef barley soup
Warm chicken salad
Mixed grilled seafood
Grilled lamb chops
Grilled tuna
Chicken stew
Grilled pork chops
Cheese or meat tortellini
Omelet with smoked salmon
Parmigiano Reggiano